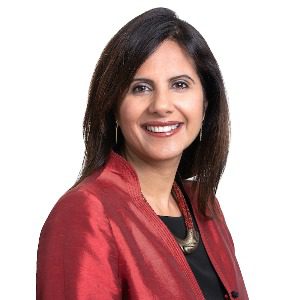 JYOTI MEHRA, Gilead's Executive Vice President of Human Resources, is responsible for leading people strategy and, together with the Gilead Leadership Team, building an inclusive and collaborative culture. In her role, she has responsibility for elevating team performance and developing a cohesive approach to attracting, developing and retaining employees.
Jyoti brings extensive experience in business partnership and organizational design to her current position. Prior to joining Gilead in 2017, Jyoti held senior leadership positions with Novartis Corp. in the United States, Europe and China, bringing a broad international perspective to her work.
Jyoti received her bachelor's degree in political science from Delhi University and her master's degree in international studies from Jawaharlal Nehru University.
Download a high-resolution board member photo here.