Create a "Happiness 401K Plan"
Podcast: Play in new window | Download
Many of us assume that the more successful we are, the less susceptible we'll be to that sense of irrelevance that often comes with aging, both professionally and socially.
But the truth is, the greater our achievements and our attachment to them, the more we notice our decline, and the more painful it is when it occurs.
So what can we do, starting now, to make our older years a time of happiness, purpose, and success?
Arthur Brooks will tell you how to do just that AND create your very own "Happiness 401K plan" in this episode, which is an encore replay from a 2022 Pennsylvania Conference for Women breakout session.
Drawing on data, interviews, and personal experience, you will learn how to navigate transitions and set yourself up for increased happiness as you age.
---
Arthur Brooks
Arthur C. Brooks is a professor at the Harvard Kennedy School and the Harvard Business School, where he teaches courses on leadership and happiness. He is also a columnist at The Atlantic, where he writes the popular "How to Build a Life" column. Brooks is the author of 12 books, including the 2022 #1 New York Times bestseller From Strength to Strength: Finding Success, Happiness, and Deep Purpose in the Second Half of Life. Brooks began his career as a classical musician, leaving college at 19, and performing with ensembles in the United States and Spain. In his late twenties, while still performing, he returned to school, earning a BA in economics through distance learning. At 31, he left music and earned an MPhil and PhD in public policy analysis, during which time he worked as a military analyst for the Rand Corporation. Brooks then spent the next 10 years as a university professor at Syracuse University, where he taught economics and nonprofit management. In 2009, Brooks became the president of the American Enterprise Institute in Washington, DC, one of the world's most influential think tanks, which he led for a decade. During this period, he was selected as one of Fortune Magazine's 50 World's Greatest Leaders and was awarded seven honorary doctorates. Originally from Seattle, Brooks currently lives outside Boston, with his wife Ester Munt-Brooks, who is a native of Barcelona. They have three adult children.
Celeste Headlee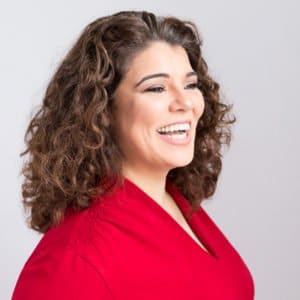 Celeste Headlee is a communication and human nature expert, and an award-winning journalist. She is a professional speaker, and also the author of Speaking of Race: Why Everybody Needs to Talk About Racism—and How to Do It, Do Nothing, Heard Mentality, and We Need to Talk. In her twenty-year career in public radio, she has been the executive producer of On Second Thought at Georgia Public Radio, and anchored programs including Tell Me More, Talk of the Nation, All Things Considered, and Weekend Edition. She also served as cohost of the national morning news show The Takeaway from PRI and WNYC, and anchored presidential coverage in 2012 for PBS World Channel. Headlee's TEDx talk sharing ten ways to have a better conversation has over twenty million total views to date. @CelesteHeadlee
---
Additional Resources