Workplace Dynamics & the Generational Divide | That's a Good Question
Podcast: Play in new window | Download
THE PROBLEM:
"I am the director of a non-profit where a significant portion of staff represents a younger generation. Workplace dynamics have been challenging for me as a leader, trying to manage employees who are not well-equipped with coping and resiliency skills. Additionally, there is a gap in their ability to manage multiple priorities simultaneously and the stress that comes with busy times.
"This generation is great at setting boundaries and prioritizing their emotional well-being — which, to some extent, limits their reaching existing goals or setting stretch goals to grow the organization. While I come from a generation where hard work and long hours are par for the course, I do NOT place the same expectations on my staff and I am very cognizant of their needs and bandwidth. Over the last several years I have implemented improved compensation, benefits, and PTO. I am also very in tune to their commitment to social justice.
"Yet I basically live in constant fear that they are going to quit — because they are burned out, or offended by something said or done — and I will be back at square one. It is hard to reconcile the needs of the staff with the needs of the business and our big visions for growth. How do I manage these dynamics?"
THE SOLUTION:
Tune in to hear from our guest expert Rebecca Stone, senior vice president of customer solutions marketing and chief marketing officer of Cisco Meraki.
Together with Celeste, she'll help our listener unpack some of what's really going on, and find practical solutions — and perspective — that can help bridge the intergenerational management gap she's facing.
---
Rebecca Stone
Rebecca Stone is the senior vice president of customer solutions marketing and chief marketing officer of Cisco Meraki. In this dual role, she is responsible for messaging, positioning, and product marketing across the Cisco Networking portfolio. With more than 20 years of experience in marketing B2B technology products, Stone has consistently demonstrated the value and return of marketing programs on sales. Her in-depth understanding of the customer journey, combined with a data-driven approach, has helped her achieve 5-10x growth in marketing-generated pipeline throughout her career. Prior to joining Cisco, Rebecca held marketing leadership roles for SaaS technology start-ups. Most recently, Stone was the vice president of marketing at LiveRamp, where she was responsible for product marketing, lead generation, sales development and marketing communications. On top of the business results she delivers, Stone has a track record of building an adaptable culture and transforming her teams to create an impact where it matters most. She is passionate about inclusivity.
Celeste Headlee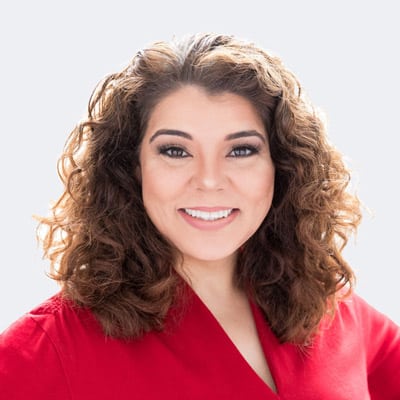 Celeste Headlee is a communication and human nature expert, and an award-winning journalist. She is a professional speaker, and also the author of Speaking of Race: Why Everybody Needs to Talk About Racism—and How to Do It, Do Nothing, Heard Mentality, and We Need to Talk. In her twenty-year career in public radio, she has been the executive producer of On Second Thought at Georgia Public Radio, and anchored programs including Tell Me More, Talk of the Nation, All Things Considered, and Weekend Edition. She also served as cohost of the national morning news show The Takeaway from PRI and WNYC, and anchored presidential coverage in 2012 for PBS World Channel. Headlee's TEDx talk sharing ten ways to have a better conversation has over twenty million total views to date. @CelesteHeadlee
---
Additional Resources
Photo credit: iStock/ Overearth